Christopher Keeley, CFA, CFP, CIM, FCSI – Founder and Chief Investment Officer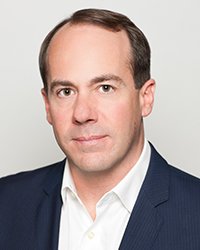 "My wife and I have been clients of Chris Keeley and his team for over 15 years. During that time, Chris has always remained in close contact with us. He has done an excellent job managing our portfolio. We've been very pleased with the growth of our investments, and also with his diligence in keeping us aligned with our long-term financial plan.
During the years we've worked together, we have known Chris to be an intelligent, ethical person and we have developed a very close friendship. I would strongly recommend Chris as a Portfolio Manager and Financial Planner."
– Douglas M, ICM Client
Chris has over 25 years of experience in the investment industry with extensive experience in managing assets for high-net-worth individuals. He began his career at Scotia McLeod in the Futures department in 1993. He then spent almost 18 years at BMO Nesbit Burns as a Senior Investment Advisor and Vice President before founding Inukshuk Capital Management.
In his time at Scotia McLeod and BMO Nesbitt Burns, Chris researched and developed his knowledge of quantitative analysis and systematic trading, collaborating with over a dozen programmers, statisticians and academics to test, analyze and develop proprietary trading strategies designed to deliver superior risk-adjusted returns.
Chris holds the Chartered Financial Analyst (CFA) designation and is a member of the Toronto CFA Society.  He holds the Canadian Investment Manager (CIM) designation, the Certified Financial Planner (CFP) designation, and is a Fellow of the Canadian Securities Industry (FCSI).
Chris is also an active member of the Ontario Securities Commission's Registrant Advisory Committee. The Committee plays a consultative role by providing feedback to the OSC on the development and implementation of policy and rule-making initiatives that promote investor protection and fair and efficient capital markets.
Email: ckeeley@inukshukcapital.com
Telephone: (647) 920-4651