Connor Schlichting, Analyst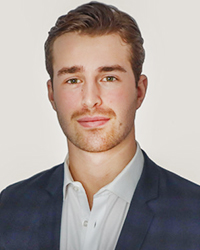 Connor is ICM's associate analyst, and studies business at Ryerson University majoring in Economics and Computer Science.
Prior to attending Ryerson, he played for five years in the OHL for the Sarnia Sting. Connor joined ICM as an intern the summer of 2020 and remains with the firm part-time as he completes his studies. He has made a meaningful contribution to ICM's technological platform by using his Python programming skills to assist in a campaign leading innovation in the areas of risk management, client service, and process   automation.
Email: cschlichting@inukshukcapital.com
Telephone : (289) 380-2176