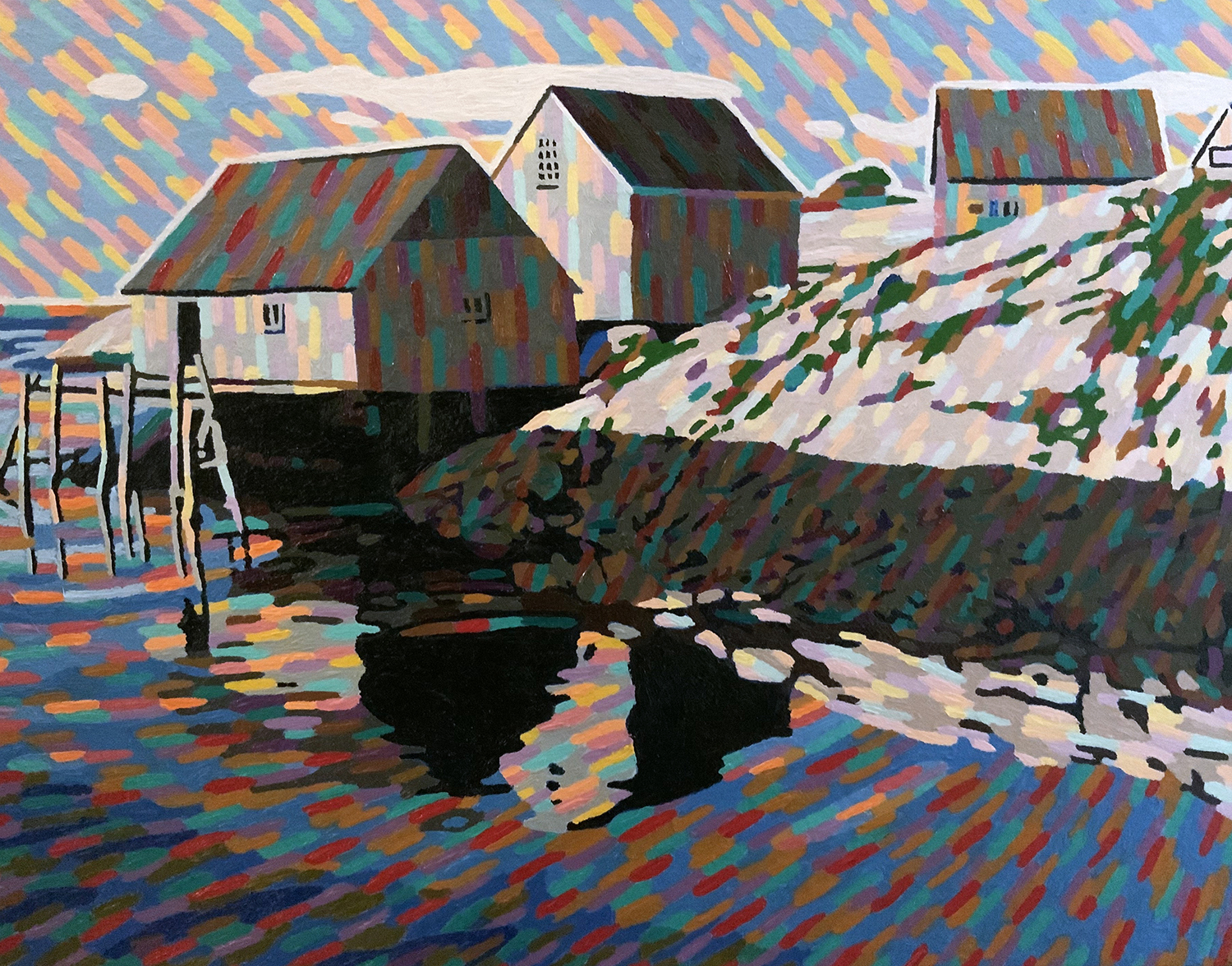 Frank Danielson
IG: @frankdanielson66
We built Inukshuk Capital Management to serve the needs of clients looking for a unique approach – void of conflicts of interest, commission sales and pushed products. We began by putting our own money where our mouth is. With low fees and active risk management, we help families achieve financial longevity, that's the bottom line.
Stay up-to-date on the latest developments by following us on LinkedIn here.
December 2020 – Moving on with 2020 Vision
In this issue:
Markets
Themes
Innovation
Health is Wealth
MARKETS
December was a strong month for stocks outside of Canada.  The S&P/TSX slept through December, perhaps dreaming of a better future or maybe sugar plums, it's not clear. The attempt to make all-time highs failed but the index closed just below that level on New Year's Eve, finishing up 1.0% on the month.
Meanwhile in emerging markets, the Christmas elf was very generous. MSCI EM was the top-performing market of the ones we manage actively. MSCI EAFE was the second-best performer and the S&P 500 finished third. The TSX was the weakest performer of the four global indexes.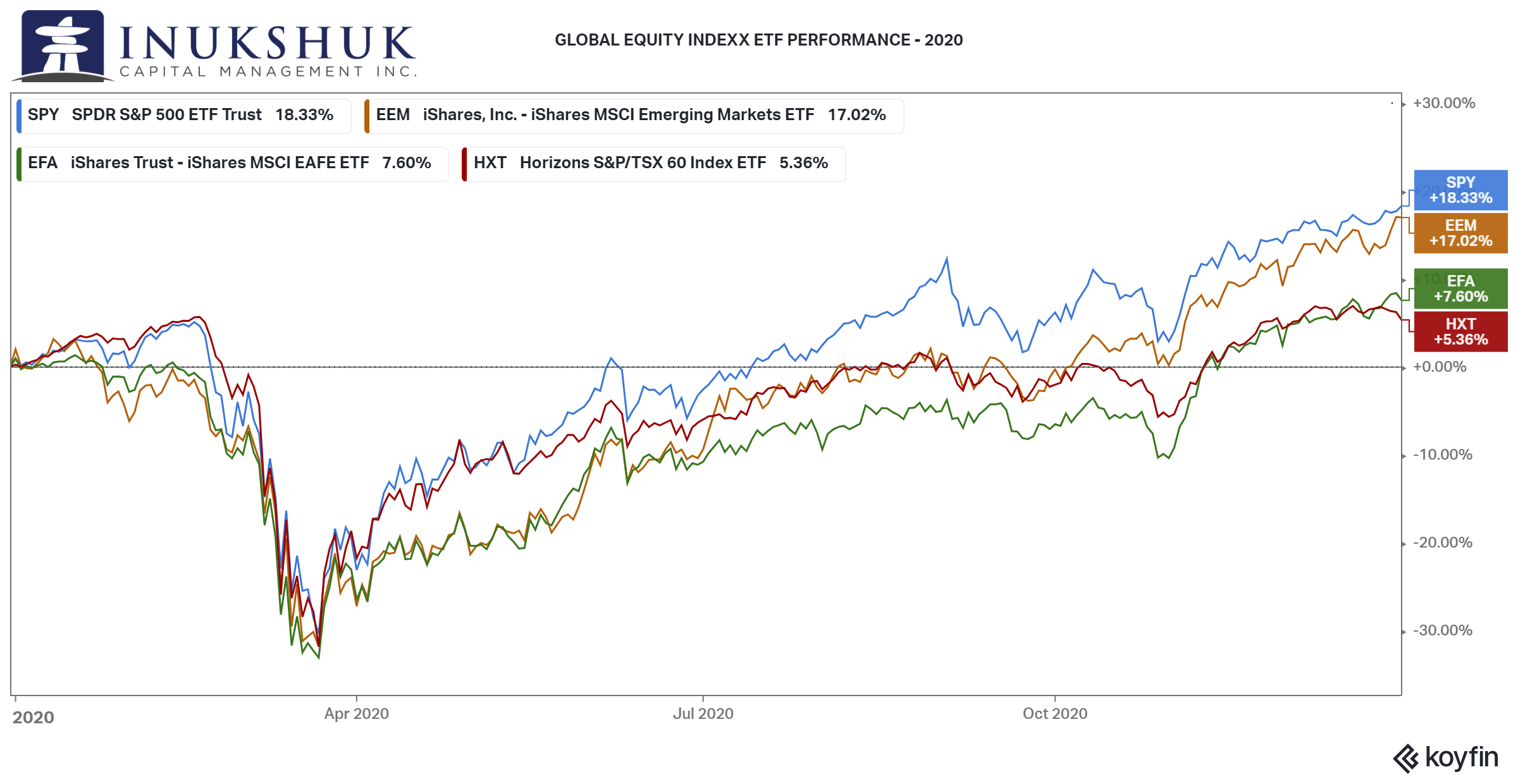 ICM active strategies still signal a favourable risk-reward and continue to be in maximum effort mode and fully invested in all four markets.
If you would like to stay current on our measures of trend and momentum in the markets we follow, please click here.
THEMES
In retrospect it is not surprising the best performing Exchange Traded Funds 'ETFs' of 2020 were those invested in technology themes. Technology was hot but if you look closer, the big winners were subsets of that sector. The RBC ETF Team ranked the top ten performing ETFs in the United States and Canada and a trend of thematic investing is evident.
Thematic investing focuses on specific sub-sectors. This past year, the best performance was not located in the realm of picking broad sectors to outperform, such as utilities, consumer goods or technology. In 2020, despite all of its misery, the best performers were the new or next-generation of innovation companies. Some of these overlap to a certain extent. But the top-ten performing ETFs can be broadly defined as: emerging technology that includes blockchain and big data, clean energy, robotics/autonomous technology and genomics. Many of these ETFs more than doubled in value. Working from home seems to have inspired investors, ETF providers and the whizzes behind all of this innovation, to next-level creativity
INNOVATION
Inukshuk's clients pay us to find opportunities and manage risk so they can live their real lives. We have built proprietary systems to mitigate equity market risk – they work. We have also built unique portfolios that generate income from volatility and portfolios that generate tax-efficient money-market returns, with higher yields than a GIC. Another innovation is our ESG-compliant (Environmental, Social, Governance) balanced portfolio that incorporates our systematic investment process.
For the past few months we have also been doing extensive research into a number of themes that are emerging in the world of technology. We will incorporate more of these trends in innovation into our portfolios. In December we ventured into an ETF for clients seeking higher returns who are comfortable with the risk. Hint: it involves the use of the components of The Devil's Lettuce (note this nickname had its origins in the thirties) for medicinal purposes as well as the surrounding and related industries. Cannabis stocks had their dot com moment, but we think there might be a similar pattern to the late 1990s and early twenties era, when once the dust cleared, profitable businesses emerged and have thrived.
We also have on-deck several opportunities, ready to deploy when the time is right – big data, blockchain, energy, gaming and genomics. A cornerstone of our investment philosophy is trend-following or momentum-investing. Within those strategies we diversify across time and markets. Diversification has many aspects to it, including underlying trends in ideas.
In addition, some of the things we are studying are not quite innovation-driven but have reward potential with less expected risk. There are sectors with very compelling potential trends that have simply not kept up with the overall market and may not be headline-worthy, yet. Experience has taught us that some of the best opportunities are the ones that nobody else is thinking about.
ICM is constantly innovating with respect to our process and the latest technology we use to manage our clients' money. We are the first investment firm in Canada to employ machine learning to guide our systematic investment process. Now our clients have the opportunity to invest in similar technologies – that is not irony. The gene pool of ICM includes curiosity and tenacity. That means we are always searching for new ways to do things better. It is our commitment as a firm to brainstorm ideas no one is considering and also objectively consider the sustainability of the latest high-flying sectors of the day.
Last month's update referenced a few remarkable similarities between 1920 and 2020. After some innovations in Federal Reserve policy in the early 1920s, the stock market rallied for almost nine years. For those with optimism problems heading into 2021, maybe a chart of the Dow Jones Industrial Average from 100 years ago will provide some encouragement.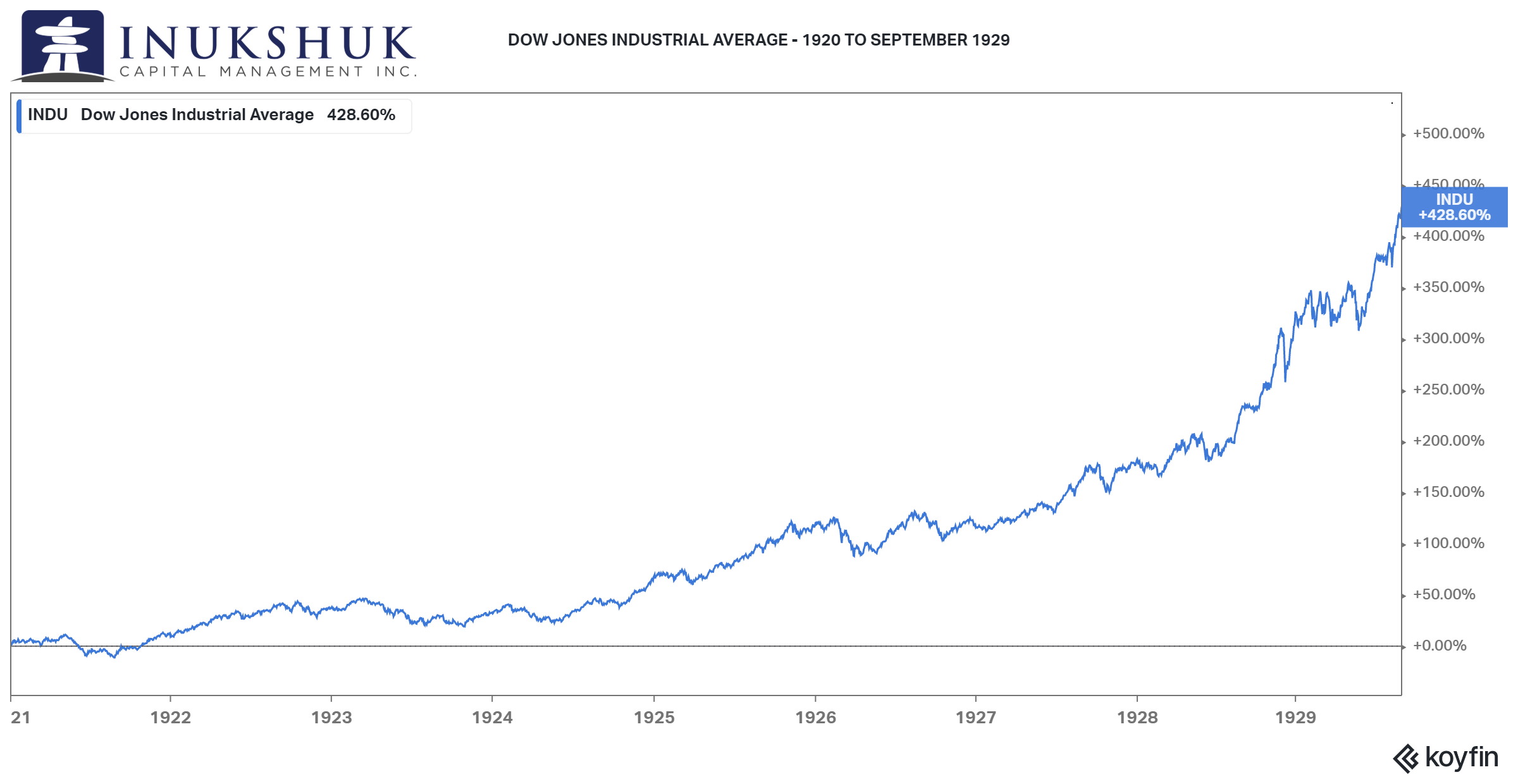 HEALTH IS WEALTH
Your health, wealth, happiness and ultimately your success depend on your habits. For many of us, the beginning of a new year is the time to "start fresh." Such an initiative can be an uphill battle if we have unrealistic expectations. Changing or shifting our lifestyle is a process that should be done in steps – one day at a time. Instead of focusing on the end goal, focus on the journey to get there. Approach your end goal as a series of one day goals. In the 20 years that I have been a fitness professional, this is the approach that has helped more clients achieve their goals, than any other approach or program I have seen. Be the architect of your future self, but be realistic. You can always go back to the drawing board and plan your additions once you reach your goal(s). Some of us find it easier to approach fitness goals with a workout buddy or trainer (facetime, zoom). Whatever makes you happy and motivated should be the foundation of your plan. Think longevity, not quick fix. In order to sustain it, you have to maintain it.
Victoria Bannister, ICM Health Ambassador
At Inukshuk Capital Management, we are firm believers in the connection between Health (physical, mental and spiritual) and Wealth.
Our ICM Health Ambassador is available to our clients for complimentary consultations. Contact us  for more information.
Have a question?  Contact us here.
Challenging the status quo of the Canadian investment industry.