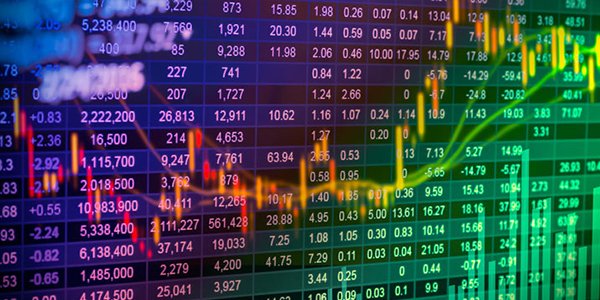 North American equity markets are back in the driver's seat ahead of U.S. holidays, a sign that investors are looking toeke out additional gains before the end of the year.
TSX Returns to Strength
Canadian stocks returned to strength after a volatile middle of the month, with the benchmark S&P/TSX Composite Index rising for four consecutive sessions. The TSX added 0.5% on Tuesday to close at 16,076.65. The index reached all-time highs earlier this month on the strength of heavyweight financials and energy shares.
Prominent strategists are at odds over where Canada's stock market is headed. BMO Capital Markets strategist Brian Belski has a bullish outlook on the TSX, and is forecasting the index to reach 17,600 by the end of 2018. That's about 10% higher than current levels. On the bear side is Matt Barasch, an equity strategist with RBC Capital Markets. In his view, the TSX will close next year at around 16,300, which isn't far off current levels.[1]
Wall Street Hits New Records
U.S. stocks have soared to record highs this week, helping to offset broad declines throughout November. The Dow Jones Industrial Average, S&P 500 and Nasdaq Composite each rose to record highs as technology shares led the market higher.
The recent upswing drove expected volatility sharply lower, with the CBOE VIX falling back into the single digits. The so-called "fear index" closed at 9.73 on Tuesday, its lowest in two weeks.
The record-setting gains came amid lighter trade volumes ahead of the Thanksgiving holiday. The New York Stock Exchange is closed today, Nov. 23, and market participants can expect subdued activity until Monday.
Corporate Earnings Largely Positive
Wall Street is wrapping up another solid quarter of corporate earnings, with the vast majority of reports exceeding analysts' median estimates. For Q3 2017, companies listed on the S&P 500 Index have reported a blended growth rate of 6.2%, according to financial research firm FactSet. Nearly three-quarters (74%) of the index members have reported positive earnings surprises and 66% have posted better than expected sales results.[2]
The Look Ahead
The final week of November will be enlightening from the perspective of economic data and politics. The Commerce Department will release revised GDP data next week, followed by the closely watched personal incomes and outlays report.
Statistics Canada will also release the latest GDP numbers covering July-September period.
On the political front, U.S. President Donald Trump has vowed to deliver major tax cuts before Christmas. It remains to be seen whether there's enough political will in Congress to get the job done in the coming weeks.
[1] Kristine Owram (November 21, 2017). "RBC's bear takes on BMO's bull in 2018 Canadian stocks standoff." The Globe and Mail.
[2] FactSet (November 17, 2017). Earnings Insight.