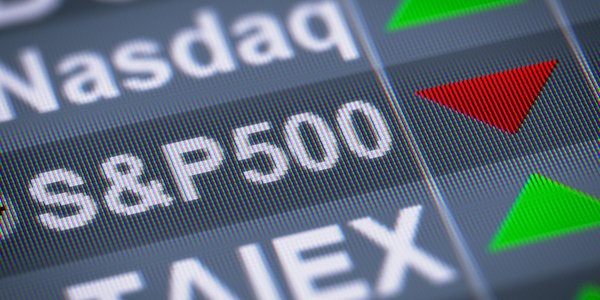 Global equity markets ran into resistance last month, as plunging oil prices and a rotation out of the technology sector weighed on investor sentiment. Overall, markets from New York to London performed exceptionally well through the first six months of the year, as the Trump reflation trade eclipsed broader economic uncertainty. Canadian stocks were largely left out of the rally even as the country emerged as the pre-eminent G7 nation in terms of growth.
Volatility Hits Technology Shares
Rotation on the sector front triggered a large selloff of technology shares during the month of June. The S&P 500's information technology index declined nearly 4% on the month. By comparison, the broader large-cap index returned half a percent over the same period.
Technology has been Wall Street's best-performing sector since the November election, but heightened concerns about the domestic economy and uncertainty about President Trump's pro-growth policies are causing investors to re-evaluate their holdings.
The technology-laden Nasdaq Composite Index returned more than 15% through the first half of 2016.
The CBOE VIX, a measure of implied volatility that is used to gauge market uncertainty, briefly surged to six-week highs in the final days of the month before reversing most of its gains. The so-called "fear index" ended the month of June at 11.18, which is roughly half the historic mean.[i]
Oil-Price Collapse Reverses in Final Week
Oversupply worries triggered a fresh selloff of crude prices last month, with U.S. and global futures contracts touching new 2017 lows. At the heart of the latest oil-price collapse was news that OPEC members Libya and Nigeria had raised production levels, a sign that the global market would remain awash in excess supply.
Meanwhile, U.S. energy firms continued to expand production, placing even more pressure on crude prices. Energy services provider Baker Hughes said active U.S. oil rigs – a proxy for the domestic shale industry – rose for 23 consecutive weeks through June 23. Though the rig-count finally declined in the final week of June, it has increased in 52 of the past 57 weeks going back to June 2016.[ii]
Plunging oil prices stoked fresh buying interest, as traders snatched up oversold contracts in the final week of the month. U.S. West Texas Intermediate (WTI) futures ended the month at three-week highs amid a seven-day winning streak.
Canadian Stocks Fail to Keep Pace with Global Counterparts
June was another month of no returns for Canadian stocks, which have failed to build on a global upsurge in equities since the U.S. presidential election. The benchmark S&P/TSX Index declined 1.1% for the month and failed to grow through the first half of 2017.
Canadian stocks are underperforming their global counterparts at a time of rapid expansion domestically. Not only did Canada's gross domestic product (GDP) far outpace its G7 counterparts in the first quarter, employers have steadily added workers in each of the past six months.
In fact, the nation's economic resurgence has been so strong that investors are pricing in a possible interest rate increase from the Bank of Canada (BOC) next week. It would mark the bank's first upward adjustment in seven years.[iii]
The BOC will hold its next Board meeting July 12.
Global equity markets could face renewed pressure in the second half of the year, as near-record valuations, political gridlock in Washington and an uneven global economy weigh on investor sentiment.[iv] At the same time, investors can expect another favourable earnings quarter for Wall Street companies, which may prolong the bull market through the summer months. Financial research firm FactSet forecasts second-quarter earnings for S&P 500 companies to grow 6.6% annually.[v]
[i] Sam Bourgi (June 29, 2017). "S&P 500 Futures Drop in Volatile Trade; Tech Down 1.8%." Economic Calendar.
[ii] Reuters (June 23, 2017). "U.S. drillers add oil rigs for record 23rd week in a row: Baker Hughes."
[iii] Paul Evans (July 3, 2017). "Bank of Canada may hike interest rate for 1st time in 7 years next week." CBC News.
[iv] Adam Shell (June 30, 2017). "Where are stocks headed? Probably for a slowdown." USA Today.
[v] FactSet (June 30, 2017). Earnings Insight: Key Metrics.