Canadian stocks outperformed their U.S. and European counterparts last month, as surging oil prices and a deep dollar discount propelled the commodity-heavy TSX Composite Index.
TSX Gains
Toronto's benchmark S&P/TSX Composite Index ended the month of May with a gain of 2.8%, outshining the S&P 500 Index and Dow Jones Industrial Average. Rising oil prices were a major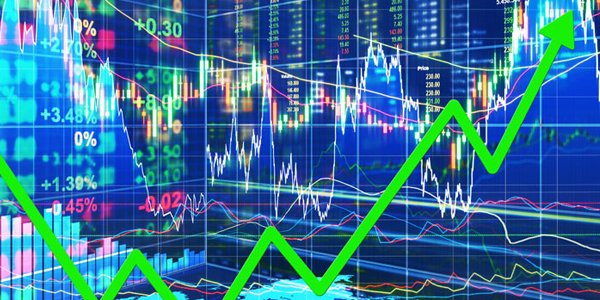 catalys, as energy stocks outperformed the broader market. Cyclical sectors such as commodities and financials account for roughly 65% of the weight of the TSX.
On Wall Street, the Nasdaq Composite Index surged 4.4% to lead the North American benchmarks. The S&P 500 and Dow rose 1.9% and 1.3%, respectively.
Trade Tensions Rise
The Trump administration announced May 31 that it would impose commodity tariffs on Canada, Mexico and the European Union. In response, the EU and Canada have announced retaliatory measures, with Ottawa going as far as targeting $12.8 billion worth of U.S. goods beginning July 1.[i]
The tariffs were announced mere days after Canada's trade minister arrived in Washington to try and salvage a NAFTA deal. Negotiations for a new North American Free Trade Agreement (NAFTA) have stalled in recent weeks, with Canada taking exception to Washington's proposal for a five-year "sunset clause."[ii] Other sticking points include automobiles and commodities.
Bank of Canada Hints at Future Interest Rate Hikes
Officials at the Bank of Canada voted against raising interest rates last week but gave a firm signal that another hike was on the way. In leaving the overnight rate unchanged at 1.25%, the BOC acknowledged stronger inflationary pressures and stable economic growth.
The BOC will deliver its next policy verdict on July 11, which will be accompanied by a revised economic outlook.
Late-Cycle Boost is Coming: Reuters Poll
Analysts polled by Reuters have concluded that Canada's benchmark stock index will return to record territory by year-end thanks to a "late-cycle boost" driven by higher commodity prices and rising interest rates.[iii]
Although oil suffered a large setback at the end of May as OPEC and Russia signaled their readiness to boost output, some strategists believe prices could be headed significantly higher regardless of the cartel's production policy. That's because Venezuela could see its production plummet even more in the near term. The communist state is in the midst of a generational crisis, which has led to chronic food shortages and hyperinflation
[i] Sam Bourgi (May 31, 2018). "Market Update: Trade War Roils Equity Markets as Dow Drops 251 Points." Hacked.
[ii] CBC (May 31, 2018). "Trudeau describes cancelling U.S. visit over demands for NAFTA sunset clause."
[iii] Fergal Smith (May 31, 2018). "Reuters poll: Canada's TSX to get late-cycle boost, grind out record high." Reuters.