Michael Nazwaski, CFA – Portfolio Manager, Head of Trading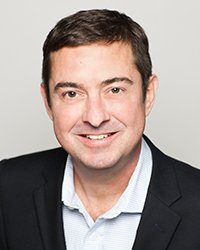 "I have known Mike for about 20 years. He was a customer of mine in my former life as a banker. We were catching up with a mutual friend a couple of years ago and Mike shared his role at Inukshuk Capital Management. It was not a sales pitch. just an honest description of the job he and the firm were doing. Several months later, I decided I needed to make some big changes in my own financial management. I reached out to Mike because of his integrity, dedication and market acumen to see if I might be able to start a relationship with the firm. I met the rest of the team shortly after that and started opening accounts. I now sleep better at night because I know Mike is working for me!"
– Bruce P, ICM Client
Mike's career began in equity and convertible bond research, trading, and sales. In 1994, he joined CIBC World Markets, where he traded interest rate and currency derivatives on the Funding Risk Management and Forward desks. In 2001, Mike moved to the Ontario Teachers' Pension Plan (OTPP), one of Canada's largest institutional investment managers, where he served as a Portfolio Manager. During his time at OTPP, Mike was responsible for a multi-billion dollar hedging program that covered the fund's equity holdings, as well as managing several absolute return derivative portfolios.
Throughout his career, Mike has developed a deep understanding of the investment industry, with a focus on risk management and hedging strategies. His breadth of experience has allowed him to work in a number of areas across all major asset classes, making him a valuable asset to any investment team.
Mike's expertise and knowledge have been honed over years of experience in the industry. He is highly regarded by his peers and has a reputation for delivering strong results for his clients. His contributions to the investment industry have made a meaningful impact on the success of many portfolios.
Mike is a Portfolio Manager and Head of Trading at Inukshuk Capital Management. He studied at Queen's University earning a BAH and MA in Economics and holds the Chartered Financial Analyst designation.
Email: mnazwaski@inukshukcapital.com
Telephone : (647) 948-3048